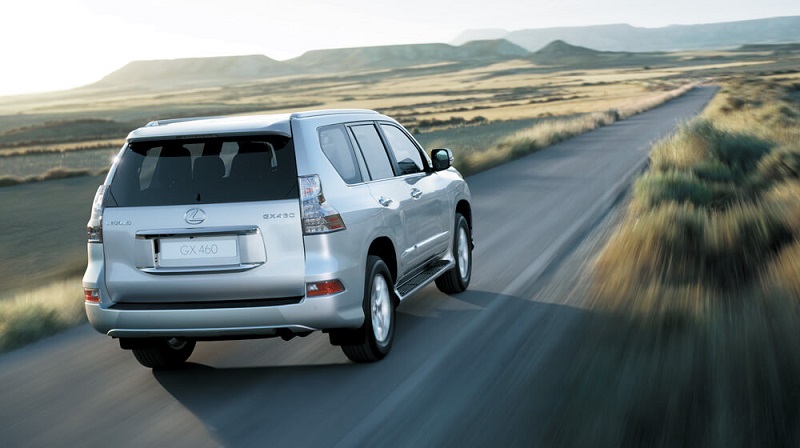 15 Mar 2019
Vietnam
LEXUS VIETNAM OFFICIALLY IMPLEMENTS THE RECALL PROGRAM TO INSPECT AND REPLACE THE AIRBAG INFLATOR MODULE OF THE FRONT AIRBAG ON LEXUS GX460
Hanoi, March 15h 2019 - Having got the approval from Vietnam Register, today, Lexus Vietnam officially announces the implementation of Recall Program to check and replace the airbag inflator module of the front passenger airbag (hereafter called Program) on Lexus GX460 produced from May 15th, 2014 to February 10th, 2017. The program will start from March 18th, 2019 at nationwide. According to TMC's information, the list of affected Lexus GX460 in Vietnam as below:
| | | | | | |
| --- | --- | --- | --- | --- | --- |
| Applied Models | VIN number | Model Code | Volume | Production period | Remark |
| Lexus GX460 | | URJ150L-GKTZKV | 286 units | May 15th, 2014 – February 10th, 2017 | CBU |
As TMC's information, the reason of the program is due to: The subject vehicles are equipped with front passenger airbag inflators which, according to a Defect Information Report submitted by Takata (front passenger airbag supplier), may have been manufactured in such a way as to have the potential for the intrusion of moisture over time. Depending on the circumstances, this could create excessive internal pressure when the airbag is deployed and cause the inflator to rupture.  In the event of an inflator rupture, metal fragments could pass through the airbag cushion material, striking and potentially seriously injuring the vehicle occupants in a crash.
Accordingly, Lexus Vietnam will check and replace the airbag inflator module of the front passenger airbag on affected vehicles (if needed) at NO COST. Total time of the checking and replacing is about 1 to 4.5 hours and will be carried out in all Lexus dealers nationwide. Up to date, Lexus Vietnam has not recorded any accidents related to this problem.
The front driver airbags supplied by another supplier (not Takata Company) will not be involved in this program.   
In order to conduct the Campaign successfully, besides publicizing information to mass media, Lexus Dealers will send an invitation letter and/or invitation call to the Program to the owners of vehicles in the above involved list. Also, for further information of the Program, as well as confirm if the vehicle is in the affected list of the Program, the customer may access to Lexus official website at www.lexus.com.vn or directly contact Lexus dealers nationwide or contact our hotline 1800588886. To save time, we would suggest customers make an appointment before bringing the car in.
For the Lexus GX460 which are NOT officially distributed by Lexus Vietnam, if receives request for the Campaign from customers, Lexus Vietnam will contact TMC to confirm information. Once Lexus Vietnam gets the official approval from TMC, Lexus Thang Long and Lexus Central Saigon will replace the airbag inflator module following standard procedures of the Campaign with NO COST as well.
Through implementing this program, once again demonstrates Lexus Vietnam's responsibility for the safety of customers who have always love and trust Lexus's products in Vietnam. Therefore, Lexus Vietnam is looking forward to receiving the sympathy and cooperation from customers so that the program would be done quickly and achieved the best results.
For more information, please access to the website www.lexus.com.vn or directly contact:
Ms. Hoang Thi Nhu Quynh
PR & CSR Deputy General Manager
Corporate Strategic Planning Group
Toyota Motor Vietnam
Tel: (84-24) 35536878 (ext. 130)
Fax: (84-24) 35536841- 42
Email: hnquynhhn@toyotavn.com.vn